INOUTSIDE
dresden (DE) 2013.
Forget-Me-Not
Dresden (DE) 2016.
Dance fight / duet.
This is a Performance, where the movement of actors on the stage is not a dance, but a verified plastic drawing. This is a love story, the connection between male and female, minus and plus, harmony and contradiction are encoded in the code of the performance. Everyone will be able to find a clue in a certain state of mind. Accurate and yet extremely metaphorical performance about two parts of one whole.

Produced by Theatre Derevo. (Dresden, Germany)
Article from okolo.me "Любовь и кролики" https://okolo.me/2017/05/lyubov-i-kroliki/
Dance and puppet performance «RED HERRING».
Premiere Sept. 2020. Switzerland.
The protagonist of the story is an actress/a marionette, who is faced with a problem of choice. The actress is trying to create a performance on her own, but can't make decisions at every step of creation: what costume to choose? what theme? which props? Because all her life she has worked in a theatre where the director makes the decisions. It's an allegory of the life of a modern man who faces the problem of choice at every step.
The marionette was chosen as the artistic image to portray a person who has lack of freedom, dependent on material things, on society and controlled by it all.
Red Herring reflected on the topic of man's freedom. It's a statement about the modern world, where there are no more limits, where everything can be bought, sold, found, managed at home and bought on the internet. Man is now as free as never before, but what can he do with it? Are we really free?

Duration: 50 min

concept/choreography/performer - Makhina Dzhuraeva
Composer/sound Daniel Williams
Light Josia Werth
Outside Eye Robert A. Díaz Díaz
*RED HERRING is a term that defines something that distracts attention from something more important. As a matter of fact, there is no such a thing as RED HERRING in the nature; however, this expression became popular to define something that slipped the public attention or something that was deliberately hidden to throw off the scent.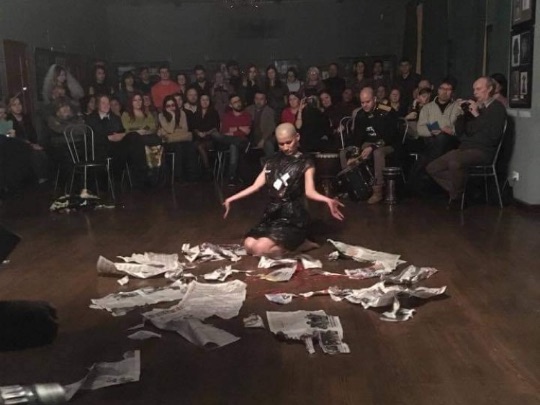 DRESS CODE
Street and museum Performance (20 min)
What is clothing? what hides behind all that we wear? and how to find inside a Man?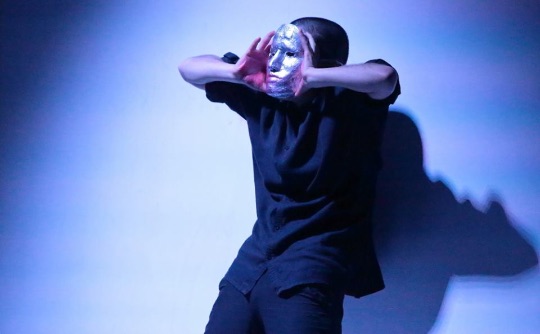 FACE CODE
10 min butoh dance ​ 
Inspired by Yukio Mishima "The Decay of the Angel" Dance and ringing of the body, dedicated to beauty, that in the eyes of the beholder. "Now you know too. You can put on all your layers of makeup, but someone else who knows will see through to the skin. I will tell you what he will see. A skin that is too transparent; a spirit standing dead still; flesh that disgusts by its fleshiness, deprived of all fleshly beauty; a voice that is hoarse; a body stripped of hair, all the hair fallen like leaves. We will soon be seeing all the symptoms in you. The five signs of the decay of the one who sees"
METAMORPHOSE
The path of girls in Central Asia in Tajikistan is determined: birth, marriage, children, family. But two young girls have chosen a different path. They are full of desire for freedom and sickened by the tough corset of society, where women must be quiet and where they are being violated both within and outside the family. On their way to an already independent life, they met in Switzerland, away from their home country. For the first time, the two oppressed souls felt truly understood, thanks to each other. The dance and theatre play in Metamorphosis tells us about the eternal shame and guilt that is imposed on women - and their courage and solidarity.

www.rebelle-art.ch
"Flash Mob - Mein Körper - meine Stimme"
BIF Jubiläums-Kampagne Stop sexualisierte Gewalt gegen Frauen von ReBelle Art Compagnie (mit Makhina Dzhuraeva und Zarina Tadjibaeva)

June-August 2022- "Not like everyone else: About the acceptance of identity".
The project was supported by the "Fonds Darstellende Künste" and Societaetstheater.